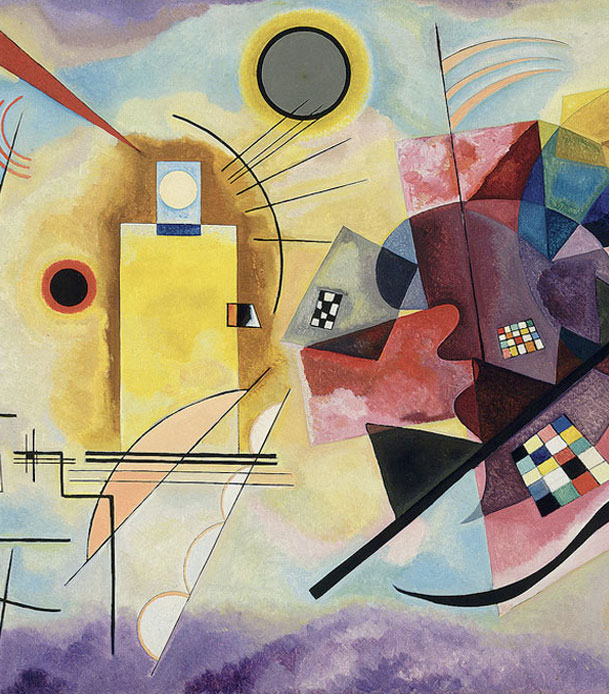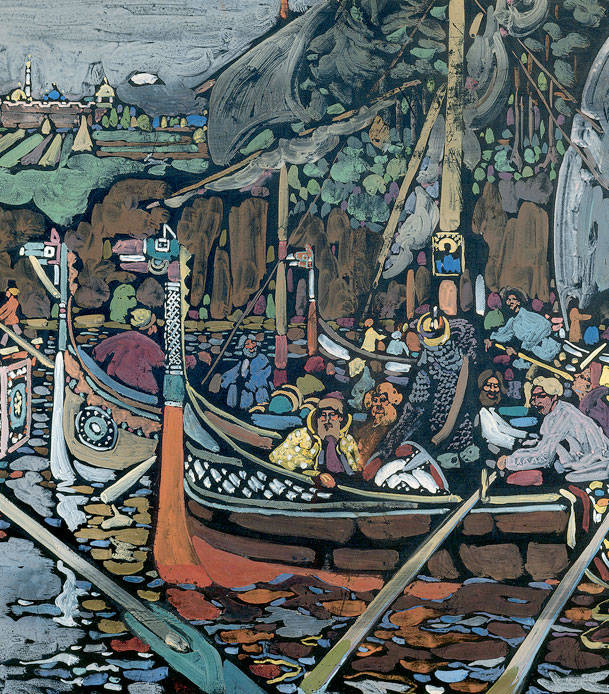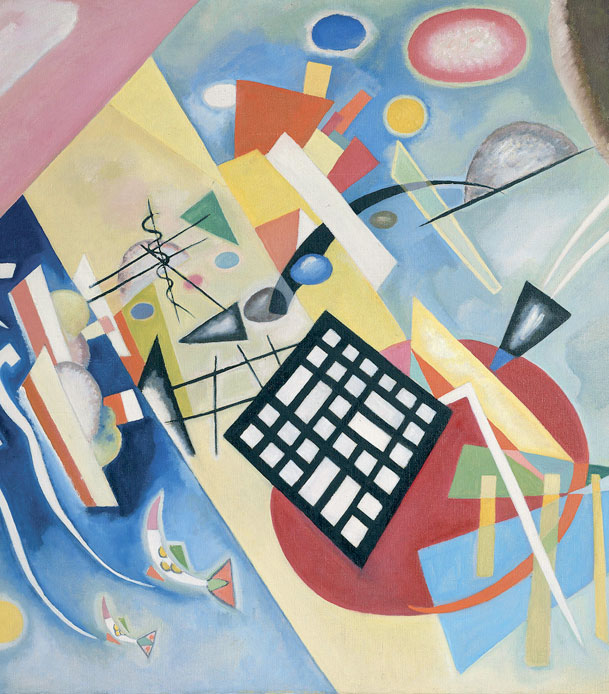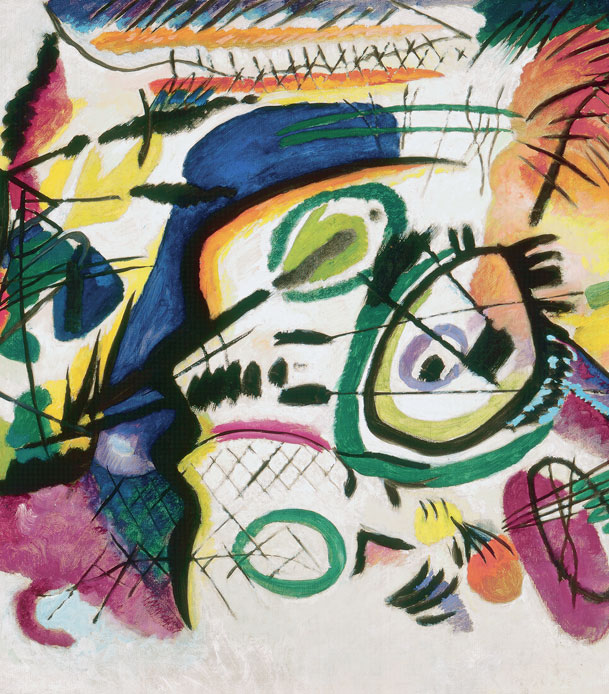 Kandinsky: A Retrospective
Exclusive Member Preview
Wednesday, June 4, 10 AM–10 PM
Enjoy a special, Members-only preview of the exhibition Kandinsky: A Retrospective with lectures from Chief Curator Brady Roberts, docent-led tours, and free audio guides.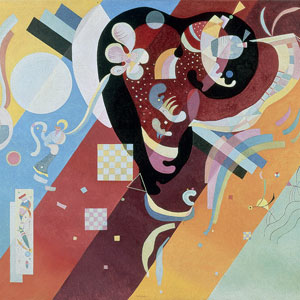 To create a work of art is to create the world.
—Wassily Kandinsky
Kandinsky: A Retrospective celebrates the work of Wassily Kandinsky (1866–1944), a master of modern art, and showcases the amazing collection of paintings and other works from the Centre Pompidou, Paris. This must-see exhibition traces the development of this extraordinary and inventive artist, from his early figurative works to his most modern pieces. Alive with color—and rhythmic, almost like music—Kandinsky's distinctive, abstract style made him one of the most influential artists of the twentieth century.
This exhibition is organized by the Centre Pompidou, Paris, and the Milwaukee Art Museum. The exhibition is supported by an indemnity from the Federal Council on the Arts and the Humanities. Additional support is provided by Associated Bank, Christie's, the Milwaukee Art Museum's Friends of Art, and the Wisconsin Department of Tourism.

Be a Part of the Art– Become a Member Today!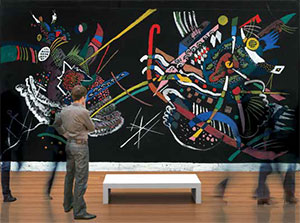 Milwaukee Art Museum membership provides you with not only exclusive Member-only benefits but also access to countless opportunities that engage and delight. Our doors are open Tuesday–Sunday and on Mondays in the summer; please, come as often as you like. Membership makes it that much easier to pop in over lunch for an Express Talk, to explore the over twelve hundred works on view in the Collection Galleries, and to drop by or spend the day with the entire family enjoying fun-filled activities together. Be a part of the community that supports the Museum's mission to inspire and educate.
Standard Member Benefits:
Free Museum admission and unlimited access to feature exhibitions
Invitations to the Member Preview Celebration for each feature exhibition
Free admission to MAM After Dark and discounts on tickets to the Lakefront Festival of Art, Art in Bloom, and other special events
A 10% discount on Museum Store purchases, plus seasonal double discounts and Member Shopping Rewards throughout the year
A 10% discount at Café Calatrava
A one-year subscription to the Member magazine
Reduced rates on classes and pre-purchased parking passes
The opportunity to join Museum support groups
Exclusive offers and discounts at area businesses through the Neighborhood Discount Program
Member extras
Dual/Family Level Benefits:
All standard Member benefits for two adults and children 17 and under
Art Advocate Level Benefits:
All standard Member benefits for two adults and children 17 and under
Access to Member day trips
Access to Lakefront Festival of Art Member Morning
Reciprocal membership privileges at over 60 museums
Need more information? Call the Membership Hotline at 414-224-3284.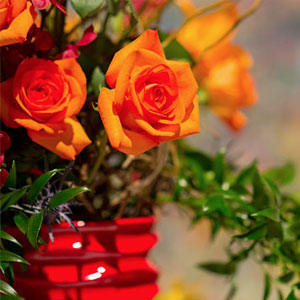 Fun with Family & Friends
With unique events all year long, the Museum is the perfect destination for your entire family, out-of-town guests, and friends. There is always something exciting to do. MAM After Dark offers an informal, social night out, with art, food, music, and dancing. Art in Bloom celebrates the arrival of spring throughout the Museum, pairing works in the Collection with fragrant, art-inspired floral designs. Named one of the top 25 art festivals in the country, the Lakefront Festival of Art is a showcase of paintings, ceramics, fiber, jewelry, and more.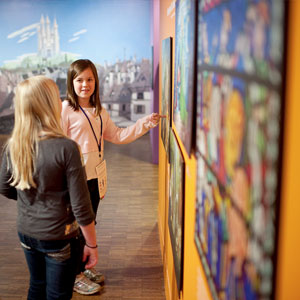 Activities for Children
Kids of all ages can find something fun-filled at the Museum. The Kohl's Education Center has interactive exhibitions, a lab for creative discovery, and tons of opportunities for hands-on art making. Play Date with Art is designed for our youngest visitors, Story Time in the Galleries opens the world of art to the youngsters, and Family Sundays transform the Museum into a place where children and their families can discover and create through a wide range of art activities.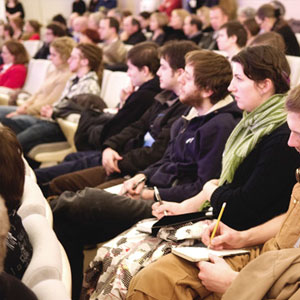 Programs for Adults
Current, future, and even non-art lovers can find educational resources to enhance their experiences at the Museum. Adult classes and activities include curator lectures, docent-led tours, gallery talks, tours, films, and studio workshops. Bring out your inner artist with sketching in the galleries and painting workshops.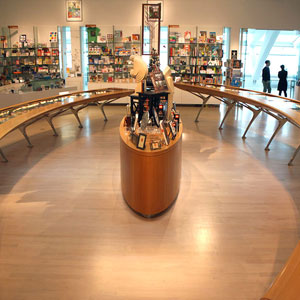 Dining & Shopping
Beautiful Lake Michigan provides the idyllic backdrop at Café Calatrava, serving contemporary cuisine for lunch or Sunday brunch. The Coffee Shop offers refreshments and grab-and-go selections. Stop by the Museum Store for select, art-inspired accessories, jewelry, books, and more, including exclusive Museum products. Members receive a 10% discount in Café Calatrava and the Museum Store and have access to seasonal double discount days and Member Shopping Rewards.
Wassily Kandinsky (Russian, 1866–1944) Yellow-Red-Blue (Gelb-Rot-Blau), 1925 Oil on canvas 50 3/8 × 79 5/16 in. Centre Georges Pompidou, Musée national d';art moderne, Paris Gift of Mrs. Nina Kandinsky in 1976 AM 1976-856© Centre Pompidou, MNAM-CCI/ Philippe Migeat / Dist.RMN-GP© 2014 Artists Rights Society (ARS), New York / ADAGP, Paris
Wassily Kandinsky, (Russian, 1866–1944), Song (Lied), 1906, Tempera on cardboard, 19 5/16 × 26 in., Centre Georges Pompidou, Musée national d'art moderne, Paris Bequest of Mrs. Nina Kandinsky in 1981, AM 81-65-87, © Centre Pompidou, MNAM-CCI/ Georges Meguerditchian / Dist.RMN-GP, © 2014 Artists Rights Society (ARS), New York / ADAGP, Paris
Wassily Kandinsky (Russian, 1866–1944), Black Grid (Schwarzer Raster), 1922, Oil on canvas, 37 13/16 × 41 3/4 in., Centre Georges Pompidou, Musée national d'art moderne, Paris, Bequest of Mrs. Nina Kandinsky in 1981 AM 81-65-44, © Centre Pompidou, MNAM-CCI/ Service de la documentation photographique du MNAM / Dist.RMN-GP, © 2014 Artists Rights Society (ARS), New York / ADAGP, Paris
Wassily Kandinsky, (Russian, 1866–1944), Fragment I for Composition VII (Center) (Fragment I zu Komposition VII [Zentrum]), 1913, Oil on canvas, 34 15/16 × 39 7/16 in. Collection Milwaukee Art Museum, Gift of Mr. and Mrs. Harry Lynde Bradley, M1958.12, Photographer: Larry Sanders, © 2014 Artists Rights Society (ARS), New York / ADAGP, Paris
Wassily Kandinsky, (Russian, 1866–1944), Composition IX, 1936, Oil on canvas, 44 11/16 × 76 3/4 in., Centre Georges Pompidou, Musée national d'art moderne, Paris, Attribution by and Purchase of the State, 1939, JP 890 BIS P, © Centre Pompidou, MNAM-CCI/ / Dist.RMN-GP, © 2014 Artists Rights Society (ARS), New York / ADAGP, Paris